Primary Care
Frequently Asked Questions
What is Primary Care?
The Sheridan Memorial Hospital Primary Care practice is the initial point of contact for patients of all ages dealing with non-emergent medical needs. Primary care helps create healthy habits and offers preventative strategies.  Primary Care providers create strong, holistic patient relationships which provide access to the information and resources required for optimal health outcomes.
Where is the new practice located?
SMH Primary Care is located conveniently in the heart of downtown Sheridan at 61 South Gould Street. A private parking lot, on-street and handicap parking are available.
What services are available at the new Primary Care practice?
Our physicians, nurse practitioners, and physician assistants are qualified to treat most ailments and provide comprehensive healthcare for patients of all ages. The new practice offers treatment for all non-emergent medical needs including, but not limited to, annual checkups, sports physicals, screenings, vaccinations, chronic care planning and coordination of care with medical and surgical specialists. Also offered are on-site lab draws and on-site patient financial advocates; patients can also pay their bill at this location.
What is the difference between Primary Care and Internal Medicine?
Internal medicine physicians focus more on caring for adults who need a higher level of care or who may have more than one disease or condition to be addressed. In the new Primary Care practice, our physicians are trained in multiple disciplines to ensure we provide proper care to our patients and direct them to higher levels of care as needed. If more complex medical concerns arise, a patient's Primary Care provider will then connect them with, and coordinate their care with a specialist.
Do I need a Primary Care provider?
It is important to have a Primary Care provider because of the relationship that develops over time as they get to know you, your medical history, and your family medical history. This relationship can translate to major health benefits over your lifetime, such as lower overall health costs, a decrease in hospital and ER visits, and better management of chronic diseases.
I'm already a patient of SMH Internal Medicine, will I need to establish care with a new provider?
Our goal is to meet the healthcare needs of our patients. If your current provider is moving to the new Primary Care location, you will simply have your appointments downtown going forward. If you require more specialized care, we will help you coordinate with our Internal Medicine team. If you have questions, please call 307-675-2650 and our friendly staff will help you.
Who are the providers practicing in the new Primary Care office?
Dr. Kristopher Schamber
Dr. Christopher Prior
Dr. Erica Rinker
Diana Charlson, FNP-BC
Rebekah Montgomery, FNP-C
Jessica Neau, PA
Jeffrey Shideman, FNP-C
What is the role of a physician assistant (PA) or nurse practitioner (NP) in a Primary Care practice?
The PA and NP in a Primary Care practice see patients and develop long-term relationships just as any other primary care provider does; these providers are an integral part of our team and help to ensure we provide the best possible care to the Sheridan community.
How do I choose a Primary Care provider?
The most important element in the relationship between a Primary Care provider and a patient is trust. Choose a provider you feel comfortable with and believe you can be open and honest with to optimize the care you receive. The SMH Primary Care practice will have multiple providers on staff to assist patients in finding the right fit. Patients are welcome to attend an open house we will host later this summer to meet staff and providers.
Can I communicate with my Primary Care provider electronically?
Yes, in the same way patients are currently able to communicate with the providers at Internal Medicine, Primary Care patients will also be able to communicate with their provider by signing up for your personalized MySheridanHealth patient portal account, patients can view upcoming appointments, send a secure message to their provider or clinic office, view prescriptions and request refills, view their medical records and more. Visit MySheridanHealth for complete information, or scan the QR code below to access with your mobile device.
How do I know where my next appointment will be?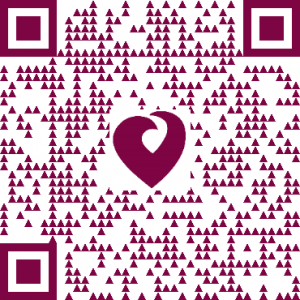 This will be communicated when your appointment is made. It may also be on the appointment card you were given, if the appointment was made in person. This information is also available on your secure MySheridanHealth patient portal. If you are not signed up for the patient portal, you can visit MySheridanHealth.org to sign up, or scan the QR code below to access with your mobile device. If you prefer, you can call 307-675-2650, and our friendly staff will help you.
Primary Care
Downtown Sheridan
61 South Gould Street
Sheridan, WY 82801
Primary Care Hours:
Mon – Thurs: 8 am – 5 pm
Fri: 8 am – 4 pm