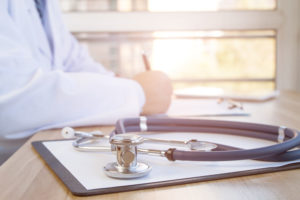 In addition to the wide range of medical care services offered, you can receive care in other specialized areas at our clinics, without traveling outside of Sheridan. At each of our clinics, we put you – our patient – at the center of everything we do.
Our other specialty clinics include:
Otolaryngology  (EAR, NOSE & THROAT / ENT)
Ear, Nose and Throat physicians medically and surgically treat a variety of conditions affecting areas in the head and the neck. Ear, Nose & Throat provides these services for children and adults in our community.
PRIMARY CARE (INTERNAL MEDICINE)
Internal Medicine is an internal medicine clinic that provides primary care for men and women age 16 and older. Same day appointments are often available for minor illnesses and injuries.
SURGICAL SPECIALTIES
Surgeons at Big Horn Surgical diagnose, treat and manage a broad spectrum of general surgical conditions affecting almost any area of the body. These can range from minimally invasive to complex surgical procedures.
ADDITIONAL CLINICS
Heart Center
Women's Clinic
Welch Cancer Center