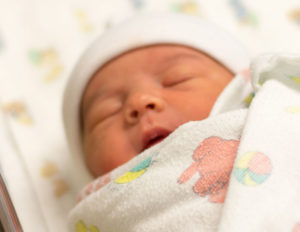 Our maternity services focus on your care during pregnancy (prenatal care,) labor and childbirth as well as the recuperative period following delivery (postpartum care.) Our team approach to collaborative care offers you flexibility. Our goal is to work with you to ensure you have the best possible experience. 
Collaborative Care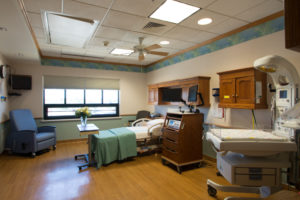 Collaborative care means that during your visits you will be seen by each of our four obstetricians on a rotating basis. The benefits of collaborative care include:Combined experience, education, and training of our entire physician group (our physicians consult with each other about every patient to ensure complete care.)
Shared electronic medical records and constant communication help to strengthen the continuity of your care.
You will be familiar with all of our physicians when it comes time to deliver your baby and they will all know you as well.
Birthing Suites
Our birthing rooms are designed with you in mind, featuring private bathrooms, jetted tubs and in-room sleeping accommodations for the birth partner.
Maternity Classes
You may want to attend our classes on prenatal care, childbirth, breastfeeding, and newborn care.  In light of COVID-19 precautions, in April and May our classes will be conducted via our secure Zoom account.  The classes will still be held on the 1st (Prenatal) and 3rd (Breastfeeding) Monday of each month unless the patient is otherwise notified by the instructor.  Patients must sign up by calling the Women's Clinic at 672-2522 or Women's Health at 672-1110.  More instructions regarding the Zoom meetings will be given at the time of sign up.
Pain Management
We are the first hospital in Wyoming to offer nitrous oxide as an alternative pain management option to women during labor.
Lactation Services
We have incredible support for breastfeeding your baby.