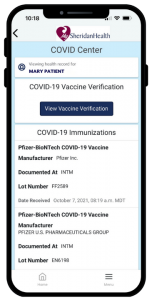 MySheridanHealth is an online patient portal giving you secure, convenient, 24-hour access to your personal health information as well as access to Video Visits with your provider. Patients of Sheridan Memorial Hospital and affiliated clinics can use it to:
View upcoming clinic appointments
Send a secure message to your provider or clinic office
Request prescription refills
Conduct Video Visits
View and print
– Lab/Radiology results (Including your COVID-19 Test Results from our Urgent Care)
– Medication and allergy lists
– Immunization records (including COVID-19 Vaccinations)
– Procedure and surgical history
– Medical notes/results from your provider
– Access and complete forms needed for an upcoming appointment
MySheridanHealth is not intended for medical emergencies. If you are experiencing an urgent medical problem, call 911 immediately.
Need Help?
MySheridanHealth Frequently Asked Questions (FAQs)
For MySheridanHealth assistance, please contact:
Health Records Support: 307.672.1070
Registration: 307.672.1000
Technical Support: 877.621.8014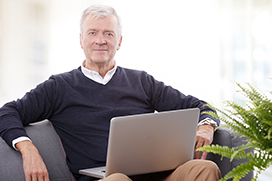 Access to another patient's medical information may be granted under the following conditions:
Parents or legal guardians who have children under the age of 18.(Access will automatically expire when the patient turns 18 years old.)
Parents or legal guardians who care for individuals with mental or physical impairments.
An individual gives his or her permission for another person to have access to their medical records information.
A Durable Power of Attorney for Healthcare has been activated and a copy is put on file at the hospital. (Please notify us immediately of any change in authority.)
For security reasons, you will be required to create a new username and password prior to accessing your personal medical information.
Now you can access your medical records easily from your smartphone or device using the Healthelife App.
Download it free at Google Play Store or the Apple App Store.