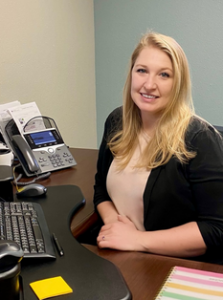 Sheridan Memorial Hospital's (SMH) Patient Financial Advocates work with all active patients to help them navigate the complexities of healthcare insurance and medical billing.  Health insurance can be hard to navigate, so patient financial advocates provide assistance through the process.  The advocates cover everything from navigating copays to applying for financial assistance through various options available to the patient.  Our advocates are also trained to help with enrollment or re-enrollment in the healthcare marketplace.  The work our patient financial advocates do is an extremely valuable service for our patients and their families.
To reach one of our Patient Financial Advocates please call 307.675.4620.
Price transparency about the costs of health care is important to all of us. This pricing tool is designed to help provide an estimate of costs associated with your health care visit and/or procedure.
Who Qualifies For Medical Assistance?
Full coverage is available to anyone with a family income at 200% of the federal poverty level or below.
Emergent Hospital Care is fully paid for:
A single person earning $20,420 or less
A couple earning $27,380 or less
A family of four earning $41,300 or less
Three Important Don'ts
Don't worry about your bill; solutions are available
Don't be afraid to discuss your situation
Don't ignore your bill; talk with a patient financial advocate