Expert Care, Close to Home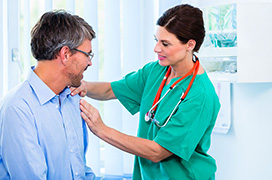 Your skeletal system is a complex one.  Not only does it include your bones, but also the areas surrounding your bones – muscles, joints and ligaments.  We offer a wide variety of both inpatient and outpatient surgeries. Through our partnership with physicians and staff at Sheridan Orthopedic Associates, we are here to treat conditions of the back/spine, foot/ankle, hip, knee, shoulder and hand/arm.
A Specialized Team with a Compassionate Approach to Care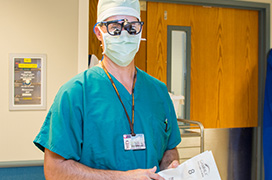 We have seven orthopaedic surgeons who are experts in their field and who each have particular specialties to offer.  In addition to your surgeons, we have a full surgical team of operating room staff to take care of you including nurses, surgical technicians, and anesthesiologists.
Learn more about our approach to care >
Conditions & Treatment
Sheridan Orthopedics has a highly skilled and respected team of orthopedic physicians.  Through our partnership with them, we are able to provide a full range of non-surgical and minimally invasive surgical procedures for a variety of conditions affecting the foot, ankle, knee, hip, hand, arm, shoulder, and the spine.
Some of the services we offer include:
Total joint replacement
Arthroscopy (repairing a damaged joint using an arthroscope through a small incision)
Spine surgery
Foot/ankle surgery
Hand/arm surgery
For a detailed list of conditions and treatments, please visit Sheridan Orthopedics.