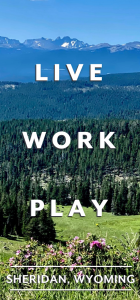 Join our progressive team of skilled and enthusiastic staff at our 5-Star hospital.  Our facility is state-of-the-art and we are dedicated to providing outstanding patient-centered care. We believe that our ability to deliver excellent healthcare begins with our people, and we are proud of our more than 750-plus experienced and caring employees. We have over 100 providers who specialize in 25 areas of expertise.
Nestled at the foothills of the Big Horn Mountains in northern Wyoming, spectacular scenery and outdoor activities abound. This is an excellent place to raise a family, with outstanding schools and many cultural, social and recreational activities.
Sheridan Memorial Hospital has various job opportunities available. Should you choose to join our workforce, you will be among co-workers who are friendly, compassionate, caring and courteous.
We offer an excellent benefit package (2023 Benefits Overview & 2024 Benefits Overview), tuition reimbursement, relocation assistance, competitive wages to include shift differential, comprehensive on-site education and certification programs and an opportunity for cross-training in many areas of the hospital. Our hospital has state-of-the-art technology and equipment comparative to that of many larger facilities.
We focus on creating and nurturing a workplace that encourages, recognizes and rewards individual effort and creativity; to be responsive to changing modes of healthcare delivery and adapt accordingly; and, to operate a financially viable institution delivering services in a cost-effective manner. We value effective communication and honesty and we believe that teamwork based on mutual respect is key to success.
Various work schedules and shifts are available to accommodate your active lifestyle as well as provide added depth within our facility. For further information regarding job opportunities, including qualifications and requirements or the application process, please contact: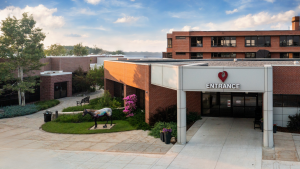 Recruiter/Coordinator
Human Resources
Sheridan Memorial Hospital
1401 West Fifth Street, Sheridan, WY 82801
Phone: 307.673.4296
Fax: 307.673.4295
Contact Human Resources by Email at recruiting@sheridanhospital.org

Sheridan Memorial Hospital Is An Equal Opportunity Employer
All employee applicants are treated courteously and given fair consideration. No employee or applicant will be discriminated against or given preference with respect to their compensation, terms, conditions, or privileges of employment because of such individual's race, color, religion, sex, age, national origin, ancestry, physical or mental handicap, marital status or sexual orientation.