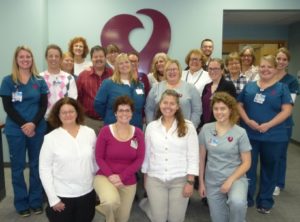 When you need expert care, but you don't require a continued hospital stay, let Home Care come to you. Our professional services can help to improve the quality of your life in the comfort of your home. The Home Care team at Sheridan Memorial Hospital works closely with you and your healthcare providers to design a home care program that will help you recover from illness or injury, while keeping your particular healthcare needs in mind. Depending on your needs, we can provide skilled nursing, patient education, monitoring, daily assistance, physical/occupational/speech therapy, assistance with wound and ostomy care, post-operative assessment and care, physical and emotional assessment, and personal care.
How To Access Care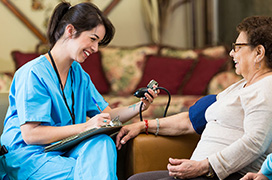 Individuals must meet certain eligibility requirements to qualify for insurance coverage. Home Care services may be requested by:
Healthcare providers and physicians
Patients
Family members and friends
Community members
Representatives of other healthcare service providers
Hospital discharge planners & case managers
Your eligibility and individual circumstances will be assessed to determine the appropriate level of Home Care services.