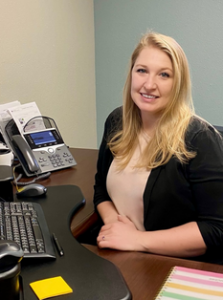 Assisting Those in Need
Sheridan Memorial Hospital and Clinics are committed to extending financial assistance to qualified individuals. We assist underinsured and uninsured patients in navigating federal and state health insurance programs and help enroll those patients in the programs for which they are eligible.
We provide financial counselors who assist patients to determine eligibility and to complete the application process. We have also taken additional steps to build a convenient and patient-friendly process that maximizes enrollment in certain government-sponsored health insurance programs, including Medicaid.
How to Apply for Financial Assistance
Call the Financial Advocates at 307.675.4620. A Patient Financial Advocate will advise you and investigate other sources that might provide financial assistance.
You can also pick up an application from the front desk of the hospital, Emergency room or Patient Accounts office.
Criteria for Financial Assistance
Before any financial assistance is granted, you must have already exhausted all other payment sources, including insurance, public assistance, litigation or third-party liability.
Family income in relation to income guidelines
Assets
Any additional financial hardship
You must be receiving non-elective, medically necessary, hospital-level services as defined by
OAC 5160-2-07.17.
The determination of eligibility applies to each care, treatment or service in the hospital and clinics and only with respect to basic, medically necessary hospital-level services ordered by a registered physician.
To determine if you may be eligible for available financial assistance programs, you must provide a completed Financial Assistance Application, along with a copy of one of the documents identified from Proof of Income and Proof of Residency. Upon receipt, we will process your application and notify you of our determination.
Notification
You will receive written notice of approval or denial of your request for financial assistance within approximately 31 days from the time we receive your completed application and supporting documentation. Incomplete applications will not be processed. If you are denied, it means that you did not meet the criteria by which to qualify for financial assistance, and you are responsible for payment of the care you received. If you wish to appeal, you may call Patient Account Department and ask to speak to a supervisor.