Visitation Changes at Sheridan Memorial Hospital Campus Effective August 2, 2021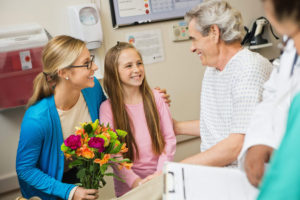 In light of a significant decrease in community COVID-19 transmission, and the patient's need for contact with family and friends, we will allow visitation to non-COVID-19 patients consistent with pre-COVID-19 guidelines.
All persons within the hospital are REQUIRED to wear a face covering, practice hand hygiene, and physical distancing while in our facility.  This applies to our Welch Cancer Center as well. We will continue to screen all patients and visitors for COVID-19 symptoms.
Inpatient Visting Hours
The Emergency Department entrance to the hospital is open 24 hours per day, 7 days per week.
The Outpatient Center entrance is open from 6:00 am to 5:00 pm Monday through Thursday and from 6:00 am to 4 pm on Friday.
Thank you for your partnership in keeping us all safe.