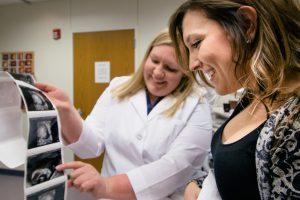 Your health is our number one priority. We have clinicians who are experienced and skilled in a broad range of women's health issues, and we want to take care of you. We maintain collaborative relationships with other sub-specialists in town and can refer you with confidence so you can receive the specialized care and help you need. In all cases, we will develop a relationship with you so we understand your particular needs and goals before recommending a plan of care.
Gynecologic Care
We provide services that address female functions and disorders, especially those affecting the reproductive system. Some of the specific conditions we treat include:  pelvic pain, fibroids, ovarian cysts, heavy periods, vaginal infections and many other conditions.
Obstetric Care
These services focus on your care during pregnancy, labor and childbirth, and the recuperative period following delivery (postpartum). We want to make sure you have the best possible experience throughout your pregnancy and the birth of your child. You will benefit from our flexible, collaborative care approach.
We also provide initial evaluation and treatment of infertility – including in-office 3D and 4D Ultrasound.  Coordination and referral with infertility clinics and sub-specialists are arranged as needed.
Surgical Services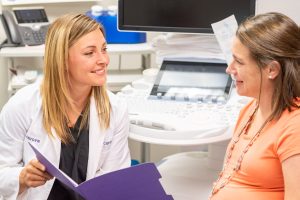 Using the most advanced techniques available, our experienced surgeons provide a broad spectrum of surgical care, including minimally invasive laparoscopic surgery. Some common surgeries include hysterectomy, hysteroscopy, endometrial ablation, stress urinary incontinence, pelvic organ prolapse, Loop Electrosurgical Excision Procedure (LEEP) to treat surgical and vaginal problems, and pessary fitting, care and maintenance (for uterus support). Inpatient and outpatient surgeries are performed at Sheridan Memorial Hospital. Our clinical and administrative staff will help you through the preoperative processes to make them as stress free as possible.
Well Woman Care
Well woman care typically starts with an annual assessment including screening, evaluation and counseling, and immunizations based on age and risk factors. We focus on preventative care and health maintenance anywhere from puberty through menopause.
Women's Clinic
Phone: 307.672.2522
Outpatient Center
1333 West 5th St, Suite 210
Sheridan, WY 82801
Clinic Hours:
Mon – Thurs: 8:15 am – 5 pm
Fri:  8:15 am – 4 pm