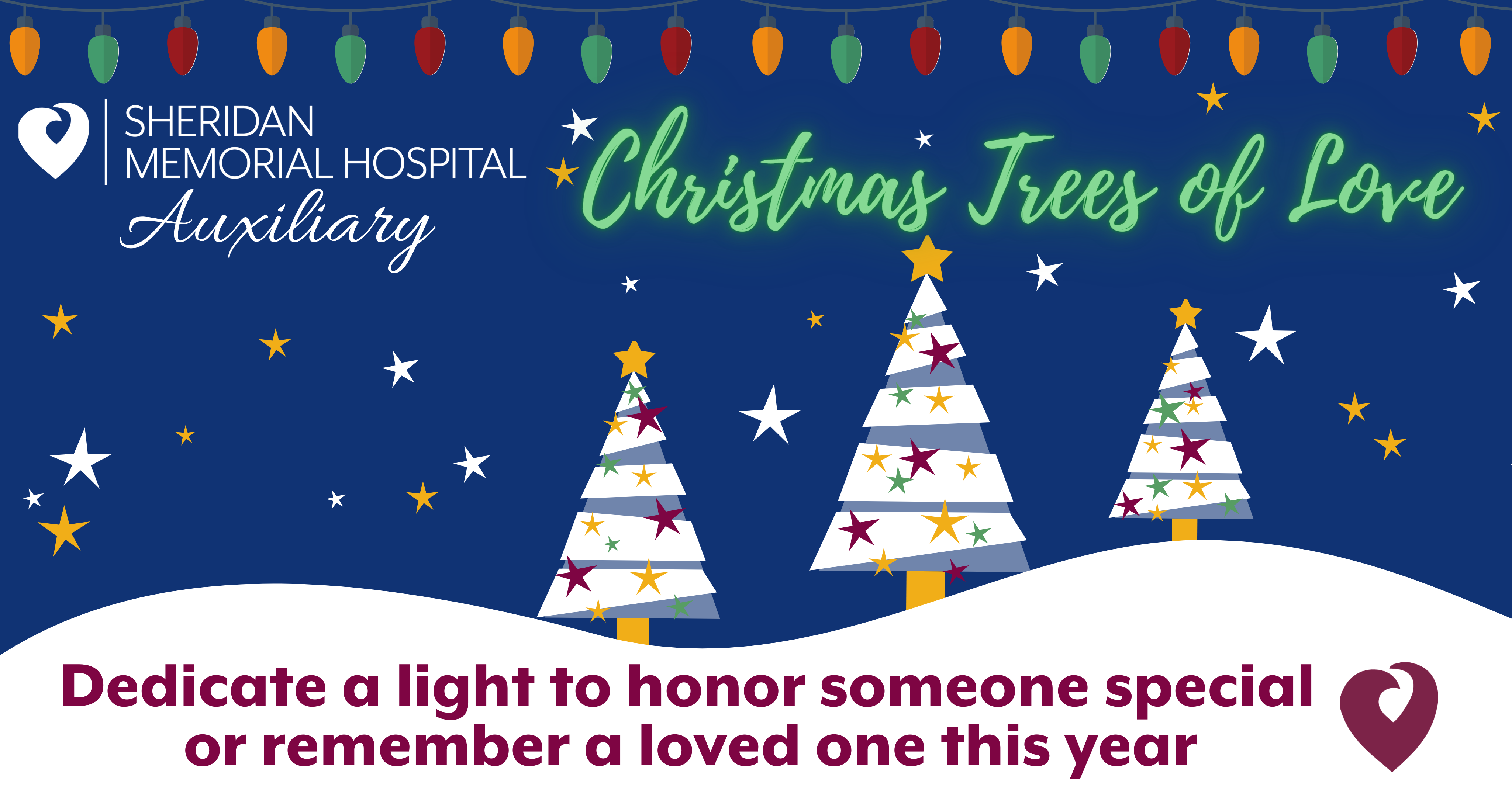 Christmas is a wonderful time to recognize that special someone in your life. For some, it can also be an important time to express remembrance for a deceased loved one or pet. Take the time to appreciate those near and far, maybe someone you haven't spent a lot of time with throughout the last year!
The Hospital Auxiliary's Trees of Love fundraising event serves as a heartwarming way to acknowledge someone cherished or loved. Donations go towards funding special projects that help our hospital patients.
Dedicate a Light
For a minimum donation of $5.00, you can dedicate a white, green, or red Christmas light for a person or pet that you want to honor or memorialize.
White lights symbolize a deceased loved one or pet.
Green lights are symbolic of a relative or friend honored.
Red lights are symbolic of a child or pet.
Donor acknowledgments are sent to the specified honoree or family of the memorialized individual as indicated.
For more information or to print a donation form, please download our 2021 Trees of Love Form
The Book Of Love
When you donate, the special person or pet that you recognize becomes a registered name in our "Book of Love". The Book of Love is a historical account of all those recognized since the event originally started in 1988. The Book is on display in the Hospital's main entrance throughout the holiday season.
Trees Of Love Ceremony
With consideration for the health and safety of the patients and members of our community, this year's tree lighting will not hold an Open House in the patient lobby. Instead, we encourage family and friends of those honored and our community to join us in their cars for the lighting of the trees and our festive Santa Claus on top of the hospital roof. We hope to see you at 5 PM on Sunday, December 5 for the first lighting of the 2021 Holiday Season.