Physician/Provider Opportunities
At Sheridan Memorial Hospital, we are proud to have achieved the 5-Star Quality Rating, ranking us in the top 13.6% of hospitals rated by the Centers for Medicare and Medicaid Services. We believe that our ability to deliver excellent healthcare begins with our people.
Patient satisfaction surveys demonstrate that the 700 plus experienced and caring employees, 65 physicians and 30 advanced practice clinicians serving in multiple specialties, are meeting and exceeding the needs and expectations of Sheridan and the surrounding communities.
When people think of excellent healthcare,
they think of Sheridan.
BENEFITS
Sheridan Memorial Hospital supports the success of our providers by offering a robust benefits package.
Moving and housing assistance

Recruitment incentive

Medical/Dental coverage

Term Life Insurance

Retirement Plan w/ SMH contribution match

Long Term Disability eligibility plan

Annual Leave PTO EIB/year

Annual CME stipend

Annual licensing, membership, and fees stipend

Malpractice Insurance
Open Position(s)
Sheridan Memorial Hospital is dedicated to serving our community with excellent patient-centered care.  We're currently looking for the following Physician(s)/Provider(s) to join our team:
If you are interested in one of our listed positions or other opportunities, please send your CV and Cover Letter to Amy Ligocki or call her direct at 307.672.1079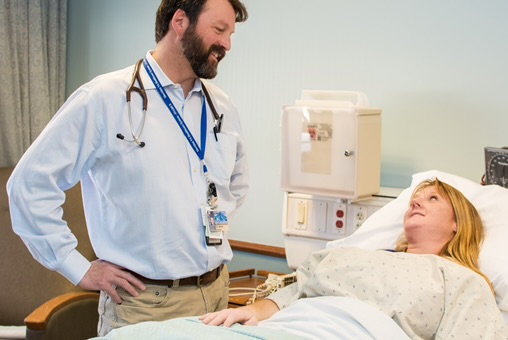 For information on current and upcoming Physician/Provider Opportunities contact:

Amy Ligocki, CPCS, CPMSM
Medical Staff Services
307.672.1079
Email: Amy Ligocki

Downtown Sheridan, Wyoming