Cancer Rehab
Wyoming Rehab's Cancer Rehab Program is a comprehensive treatment approach aimed at improving the function of individuals that have experienced cancer. Treatment begins with a thorough evaluation of strength, balance, flexibility, gait, endurance, pain, and fatigue levels to determine the most appropriate starting point. From there we discuss current levels of function, goals, and concerns to further individualize the program.
The Cancer Rehab Program is appropriate for anyone who has been diagnosed with cancer. Special considerations are made based on diagnosis (e.g. breast, colon, lung) as necessary.
Patients with cancer used to be told, "go home and take it easy." This is no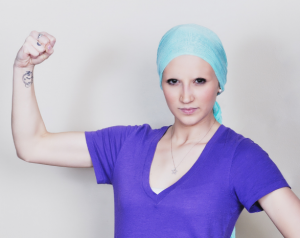 longer the case. More and more research shows that exercise is an essential component of cancer treatment.  Supervised, structured exercise programs have shown increases in aerobic capacity, leg strength, bone mineral density at the spine, and lean body mass superior to individuals treated with usual care. Exercise is a safe and effective addition to a patient's cancer treatment plan.
Research shows individuals benefit from targeted exercise prior, during, and following cancer treatments. Therapy prior can increase functional strength and endurance before undergoing an intense cancer treatment regimen. Therapy during can enhance cancer treatment approaches, tolerance to treatment, and reduce cancer-related fatigue. Therapy after can rebuild muscle strength, develop compensation strategies around neuropathy or limb loss, manage lingering pain, reduce cancer-related fatigue, and prevent recurrence.
Individuals who have completed or are currently completing cancer treatments may also develop difficulty with recall, memory, or focus also known as "chemo brain." Speech therapists can perform a cognitive evaluation to determine deficits and create a treatment plan to help ease some of these symptoms.
Cancer Rehab can help before, during, and after cancer treatment. Speak to your provider today if you feel you would benefit from this specialized program at Wyoming Rehab.
This type of therapy has been known to reduce heart disease, depression, lymphedema, and the recurrence of breast cancer.
Wyoming Rehab
Phone: 307.674.1632
135 North Gould Street
Sheridan, WY 82801
Hours:
Mon-Wed-Fri: 7:00 am – 5:00 pm
Tues-Thurs:  8:00 am – 5:00 pm
Sat-Sun: Closed