PATIENT SUPPORT GROUPS
Please note that we are currently suspending a Shared Journey group meetings as a precaution of the COVID-19 Virus.
A Shared Journey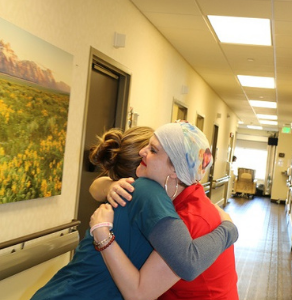 A Shared Journey is an adult cancer support group that meets weekly and is facilitated by a representative of the Welch Cancer Center. The group offers a supportive environment for those affected by cancer: a patient, caregiver, family member or friend. No matter what your cancer diagnosis is or what phase of treatment or recovery you are in, A Shared Journey provides an opportunity to give and receive emotional support, and share experiences and coping tips to help you better understand and manage the impact of cancer.
Meetings are held at The Hub on Smith (211 Smith Street)
Please use North door.
Shared Journey meetings are held each Monday evening from 5:30-6:30pm.
Monthly Survivorship Courses – now revived — the next session is July 7, 2021
This program is to help those affected by cancer adjust to the new challenges of "living well after cancer treatment." To find out details about the next available session click here.  Or you may call 307.674.6022.
YMCA Livestrong Program
This is a free 12-week program focused on regaining good health after cancer treatment.  Call they Y at 307.674.7488 for more information.
Beautiful Journey – currently not meeting due to COVID-19 Precautions
Beautiful Journey is a workshop designed to help women manage the skin and hair side effects of cancer treatment. Come join us for an afternoon of rejuvenation. Together, we will explore the options available for cosmetics, skin care and head coverings.
Attend Beautiful Journey for free. call 307.674.6022 to reserve your spot today.
Events Calendar — click here to find specific dates for these programs
Patient Resources
Resource Center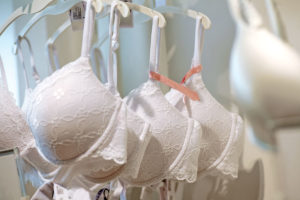 We work in partnership with the American Cancer Society to provide an on-site resource room filled with complimentary educational materials for patients and their families. In addition, our boutique offers a variety of complementary hats, scarves, wigs and head coverings courtesy of the American Cancer Society and Knots of Love.
Nutritional Counseling
Nutrition is an essential piece of your overall health, but it is particularly important when you have cancer. Personalized nutritional counseling is an important component of our cancer care because our team focuses on treating the whole person. We can discuss and treat nutrition symptoms. Plans such as this have been shown to stabilize or reverse weight loss in 50-88% of oncology patients.
Breast Boutique
If you are a breast cancer survivor, you know firsthand about its emotional and psychological effects and the impact it can have on your self-image.
To help you rebuild your confidence and
self-esteem, we offer a selection of prescribed post-surgery products for women undergoing mastectomy, lumpectomy or reconstructive surgery. These special products make the treatment process easier and more comfortable, while helping women feel more self-assured.
Visit our boutique with a spacious private fitting room and talk with our American Breast Care trained fitter, Renea Parker. You will find Renea to be sensitive and compassionate. She will assure that you have a proper fit and balance and the best overall product for your needs. Fitting consultations are complimentary.
The Breast Boutique's Inventory Includes:
Mastectomy bras
Equalizer forms
Non-surgical breast prosthetics
We also offer a complimentary line of hats, scarves and wigs.
Call 307.674.6022 to schedule your private fitting consultation.
Financial & Medication Assistance
We understand that in addition to the emotional stress of having cancer and enduring a difficult illness, bearing a big financial burden is the last thing you want to think about.
Our case management social workers are close at hand to answer questions you may have regarding insurance, the medication assistance program, and other available resources. They are also available on an individual and family basis to help cope with the emotional aspects of cancer throughout diagnosis, treatment, and survivorship.
In addition, we also connect patients to a variety of other community programs that help individuals and caregivers cope with the social, emotional, economic and physical impacts of cancer.
Home Care & Hospice
Our Home Care staff works under the direction of your physician to provide medical care, relief from your pain and symptoms, and assistance with daily activities as you may need it. They can provide social and emotional support and personal care.
Our Hospice program can provide you and your family with the support and assistance you may need to remain at home and comfortable for as long as possible. Personalized care plans are developed with a focus on your comfort and dignity. We encourage open communication between you, your family and the hospice team. Hospice can help you and your loved ones by coordinating expert medical care, pain management, and emotional and spiritual support in your home.
by Nina Beach, Advanced Oncology Certified Nurse Practitioner at Sheridan Memorial Hospital's Welch Cancer Center
Welch Cancer Center
1585 West 5th Street
Sheridan, WY 82801