Oncology Rehab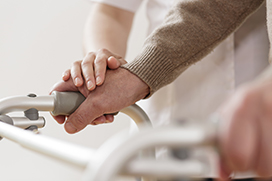 Going through cancer treatment can be painful and uncomfortable. We understand the many challenges you are experiencing. Oncology Rehab is a physical therapy program offered through Wyoming Rehab exclusively for cancer patients. It can help if you are undergoing surgery, receiving chemotherapy or radiation therapy, or if you are in post-treatment recovery.
Through Oncology Rehab, we can focus on a variety of conditions that are related to cancer treatment. These might include pain, weakness, fatigue, balance, walking problems and lymphedema.
This type of therapy has been known to reduce heart disease, depression, lymphedema, and the recurrence of breast cancer.
Breast & Upper Extremity Rehab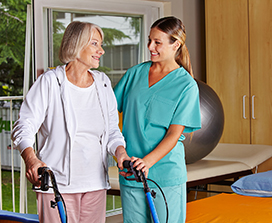 We have a specialized approach for breast cancer patients who've had or may undergo:
Mastectomy
Lumpectomy
Breast reconstruction
Chemotherapy
Radiation treatment
Post-treatment recovery
No matter what phase of breast cancer or treatment you are in, breast and upper extremity rehabilitative therapy can get you started with the best care possible.
Welch Cancer Center
1585 West 5th Street
Sheridan, WY 82801