With the opening of the new Outpatient Center, it's no secret than many clinics and departments have moved to bigger, better facilities. We understand that when you schedule an appointment at one of these clinics, you may not know where to park or enter the building. Refer to the maps below to learn how to easily arrive at your appointments.

Where do I park?
Ample parking for the clinics and services in the Outpatient Center is available in lots on both the north and south side of the Outpatient Center.
North Lot – Access from Highland Avenue. There are 10 steps and a handicapped ramp to enter the building on the North side.
South Lots – Access from 5th St or Highland Avenue. The lot is level all the way up to the entrance for easier access for those who prefer not to take the stairs.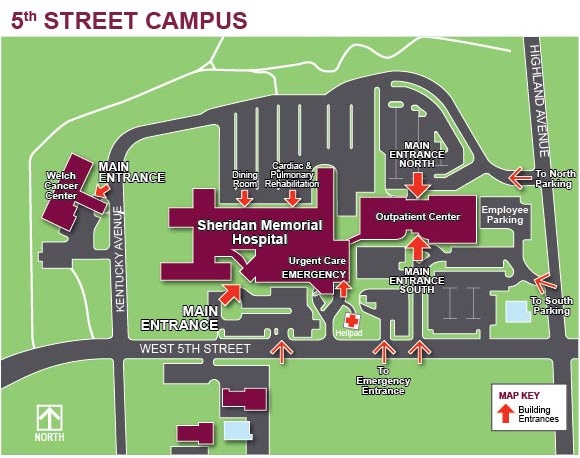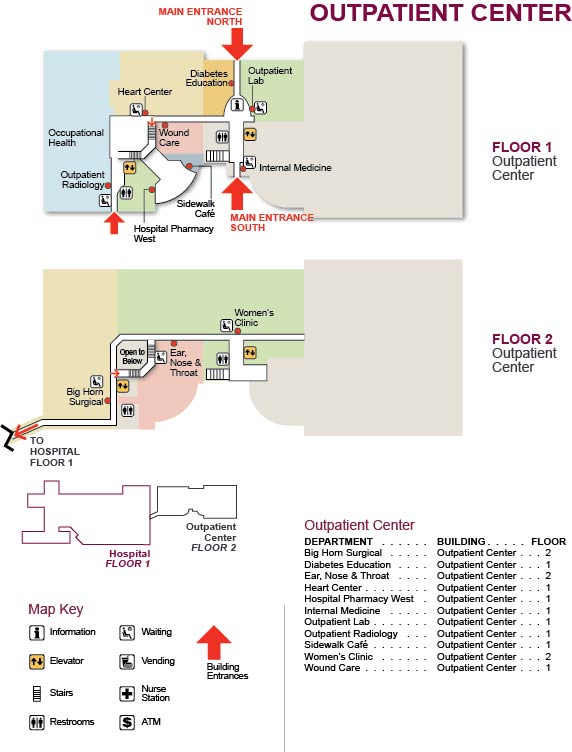 For a video tour with Chief Development Officer Cody Sinclair, and more information about the Outpatient Center, click here.