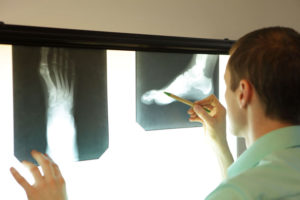 Working with the expertly trained orthopedic physicians at Sheridan Orthopedics, we provide you with the best technology, treatment, and support services for both inpatient and outpatient procedures.
Whether you need surgery for a complex medical problem, trauma injury, or joint replacement, your inpatient experience will be in a comfortable, caring environment. We will be there to answer your questions and explain things to you every step of the way.
For minor and less complex surgeries, you can receive same-day outpatient surgery services. This eliminates the need for an inpatient overnight hospital stay and saves you time and money.
The Latest Equipment & Technology
To provide you with the highest quality of surgical care, our surgical suites have been updated and outfitted with the latest equipment and technology. You can go into surgery with the peace and comfort of knowing that you are in the safest place and that our team is working in the best environment possible.
Board-Certified Anesthesiologists
Sheridan Memorial Hospital has board certified anesthesiologists on staff. In addition to providing pre-operative evaluations, the anesthesiologist will administer your sedation and pain medications while closely monitoring your vital signs during your procedure and recovery. The anesthesiologist also provides treatment for post-operative, chronic, and acute pain.
Preparing For Surgery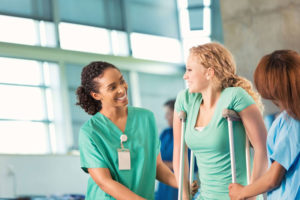 We know that having surgery can be a scary time. Prior to your procedure, you will be provided with information, support, and the opportunity to ask questions. In addition, total joint replacement patients can participate in an education session each week, called Joint Camp. Its explains in detail what will happen during your surgery and how to prepare for the procedure.
We start by helping you plan for your recovery before surgery. We give you the details of what to expect each step of the way so that your recovery will go smoothly and be shorter. You will know exactly what to expect before, during and after your procedure so there will be no surprises. We want to be sure that your questions are answered and your anxiety about surgery has been relieved.
Patient Financial Services
It is important to note, that if you have surgery at Sheridan Memorial Hospital, in most cases you will receive three separate bills – a hospital bill, a physician bill and a bill from Sheridan Orthopedics. This may be confusing to you and we want to make sure all of your billing and insurance questions are answered. A staff member from the patient financial services department can walk you through the process. Their office is conveniently located downtown at 61 South Gould Street. Call 307.672.1174.