March 20, 2019
To Dr. Addlesperger, wellness encompasses doing a myriad of activities that help you feel good, stress less, sleep better, and connect with others. He says, "Incorporating a healthy lifestyle can have a hugely positive effect on our health. I stay active and eat well to decrease the effects of aging so that I can be healthy and enjoy life to its fullest when I retire."
Dr. Addlesperger has always enjoyed being active. When he was young, he aspired to be a professional football player. It wasn't until he was older that he realized that no matter how good he was, he was too small to play. He started finding other activities like climbing, backpacking, skiing, and hiking that he could enjoy and help him stay in great shape. "I would have people ask me to go climbing or skiing with them and I wanted to be in shape so that I could do whatever anyone asked me to do."
Now, Dr. Addlesperger maintains that discipline and commitment are what it takes to stay active and maintain an effective exercise program. He uses himself as an example.
"If I find myself too busy to exercise, I need to take a step back and assess why I'm not doing it and then figure out how to make it happen."
He likes to diversify his workouts incorporating climbing, skiing, biking skiing, and even the elliptical machine to keep it fun and interesting. To maintain a good balance, you have to begin making good judgment calls. Ask yourself, "Am I going to work more or do I do what I need to do to stay healthy and more productive?"

Dr. Addlesperger gives this advice:
-Enhance your wellness by hanging out with wellness-minded people
-Say "yes" to wellness-centered activities
-Invest in a good pair of running shoes and a bike, and you'll be able to go anywhere.
Wellness Goals
His aspiration for wellness has led him to engage in an exciting adventure with his daughter. This summer they hope to start an Organic Farm and eventually turn it into a productive business. "There is a huge demand for locally sourced fruits and vegetables within our community, and we hope that we could encourage the farm-to-table movement with local businesses." Flowers are something that they are also considering to help sustain their farm.
Favorite Resources
Favorite wellness book: Younger Next Year: Live Strong, Fit, and Sexy by Henry S. Lodge and Chris Crowley. The book highlights that by staying well you can turn back your biological clock. Dr. Addlesperger jokes, "When you hit 50, and you're not healthy, life can be difficult."
Favorite Tech: He loves his Fitbit. "I have a small competition with my daughter." The two of them keep track of their steps and work just a little harder when one is leading the other. It keeps them motivated and challenged to keep up with the other. "I've got to have my data….It gives me the motivation to get up and get out the door." He keeps a monthly calendar and marks the days when he is active and when he is not active. "It helps me visualize my accomplishments."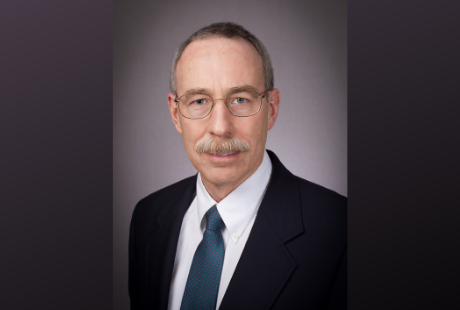 Congratulations to Dr. Addlesperger for earning the honor of being the Working on Wellness Employee of the Month. He certainly sets a great example for both employees and patients at SMH.