April 17, 2019
National Volunteer week falls in April of each year and provides an opportunity for organizations around the country, to celebrate the impact of their selfless and inspirational Volunteers. At Sheridan Memorial Hospital (SMH) our volunteers are the heart of our organization and every act of service given to our hospital is another chance to provide excellent patient-centered care to everyone in our community.
At SMH, we are lucky enough to work alongside unique, talented, and genuine volunteers who serve as an irreplaceable resource to our organization. With a count of over 6,000 volunteer hours last year alone, we have been gifted with a group of individuals that are dedicated to not only this organization, but the health and wellness of our entire community. Our volunteers make an effort to create an environment of comfort and cultivate a Culture of Kindness in everything that they do and it wouldn't be possible without them.
Thank you for every book you've donated to our new born babies, all of the shelves you've stocked with trendy and unique inventory in our Kozy Korner so we are well dressed or decorated, and all the Blood Drives you've coordinated to ensure our blood supplies are stocked and replenished when Sheridan Memorial Hospital patients and neighbors need it.
We appreciate every tiny patient you comforted with your scrubby bears before and after surgery, every 5-year-old you've celebrated in the last 59 years, and every time you guided us to our next appointment or relocated office on our hospital's growing campus.
Our team can't even begin to count how many people you've gifted a piece of home with the thousands of newspapers you've delivered, the cards you've sold visitors to leave our patients a kind note, or the sweet tooth you cured with our favorite candy bar in the late afternoons.
Thank you for being present, for sharing your thoughts and ideas, and for all the events you have attended because you too believe in medical excellence – right here at home.
It's impossible to measure the number of smiles you've warmed our hearts and hallways with, the amount of people who have been impacted by your generosity, and it's incomprehensible where Sheridan Memorial Hospital would be without you.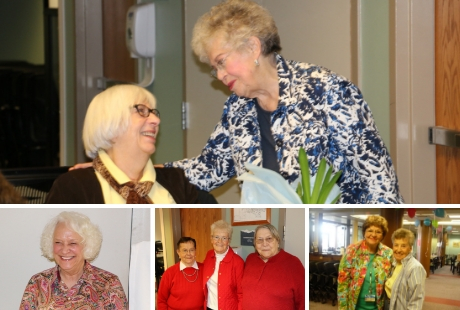 To learn more about our volunteers, the areas they serve, or how you too can work alongside this incredible group of individuals visit sheridanhospital.org/volunteer.