Sheridan Memorial Hospital is proud to announce that the American College of Cardiology (ACC) has awarded SMH the Heart Failure Accreditation based on the hospital's competence and specific standards that are in place to provide excellent care to patients with heart failure.
The mission of the ACC is to transform cardiovascular care and to improve heart health. Heart failure is a condition where the heart is unable to pump enough blood to meet the body's needs for blood and oxygen.

"This is not an easy accreditation to obtain," said Cath Lab and Interventional Radiology Manager, Kristi Ramsey, RN.
The accreditation is awarded after a rigorous onsite review by the ACC. The yearlong process is a review of 73 mandatory components that focus on the hospital's policies, standards, protocols, and education related to heart failure. SMH staff reviewed policies and ensured that the ACC heart failure guidelines for patient care were met or exceeded.

"This is not a one and done process. It's an ongoing internal look at how we care for the specific population of our community that has this disease," Ramsey added. "It's a constant rigorous look at policies, protocols, and standards and making the appropriate adjustments needed to evolve with the constant changes and improvements in the care of the heart failure patient."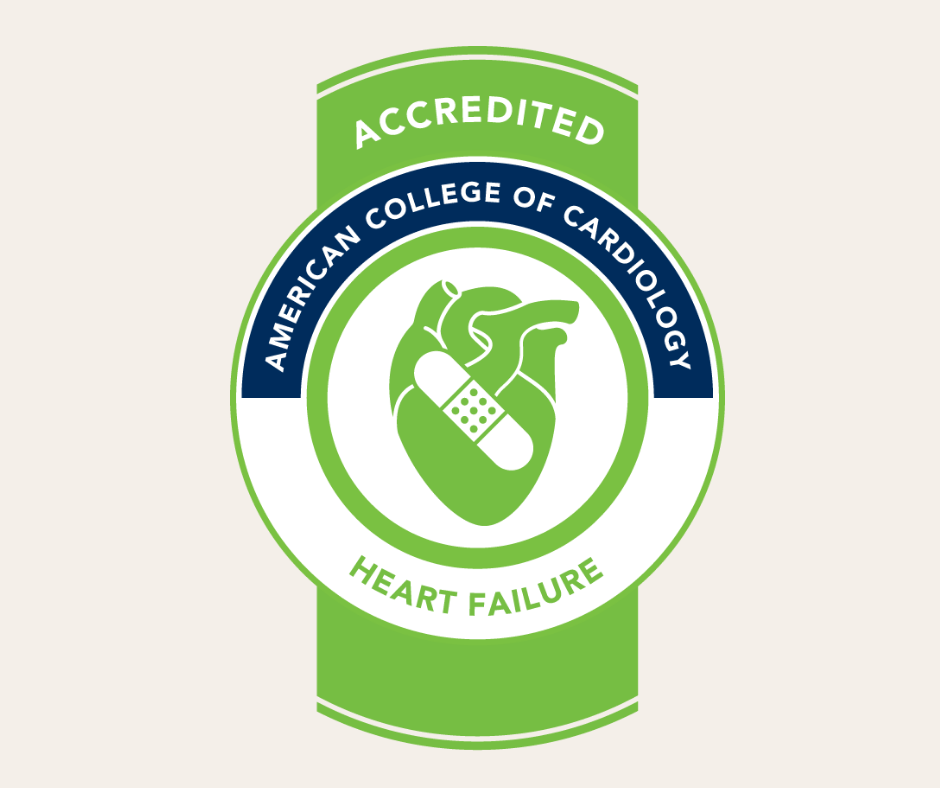 The ACC requires the hospital to submit documentation to show its continual process of improvement in heart failure care, including education offerings to providers, staff, EMS and the community; benchmarking and improvement in specific metrics showing a continual improvement over a six-month period; and tracking patient education and follow up post hospitalization.
The Accreditation is for three years and then SMH will be re-reviewed on all 73 mandatory components for re-accreditation.
"We are honored to have earned this accreditation," Ramsey added. "It took a lot of work on the part of many physicians and employees. It will definitely help us in our mission to provide excellent patient-centered care for our community."