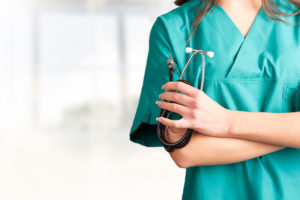 Our experienced clinical staff works together with the orthopedic physicians during surgery and throughout your hospital stay.
Your healing and recovery are important to us.  Our nursing staff will provide you with care that puts you and your family at the center.  They work as a team to coordinate your plan of care – collaborating with physicians, departments, and other facilities when necessary.  They also manage medications and review your pre and post operation education with you, in addition to providing discharge education for you and your family members.  We will do everything we can to take care of your psychosocial, physical, emotional and spiritual needs.
Your Care Team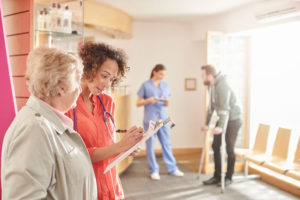 Our highly trained staff includes registered nurses, surgical techs, endoscopy techs, and central sterilization techs.  They join our surgeons and anesthesiologists to take care of you throughout your preparations, surgical procedure, and recovery.
We have four surgeons at Big Horn Surgical with a wide range of experience in general and vascular surgery.  We also partner with a team of highly skilled orthopedic surgeons through Sheridan Orthopedics.
From the beginning, your team will introduce themselves to you and explain their role in your care.  We will clearly communicate with you through every step of your procedure.  Our clinical staff keeps the physicians informed of your condition and progress along the way.  Our compassionate, skilled nursing staff provides quality care to our patients 24 hours a day.