June 18-24 — National Certified Nursing Assistants Week
Certified Nursing Assistants (CNAs) provide intimate, hands-on healthcare to patients. A day in the life of a CNA might include taking patients temperature, blood pressure, and other vital signs, helping with bathing, dressing and the basic activities of life.
According to Lacey Johnson, Director of Nursing, "At Sheridan Memorial Hospital, our CNAs, are really the heart of our patient care areas. They are at the bedside providing hands-on care to our patients – assisting the nurses with many, many responsibilities. CNAs play an important role in the patient care team — answering the patient's questions and responding to their needs. Quite a few of our CNAs perform a dual role as unit clerks, managing information and communication within their departments. We thank them for the care they provide round the clock every day!"
We caught up with a few of our long-time CNAs – here's what we found out about them:
Ronnie Munroe – Patient Safety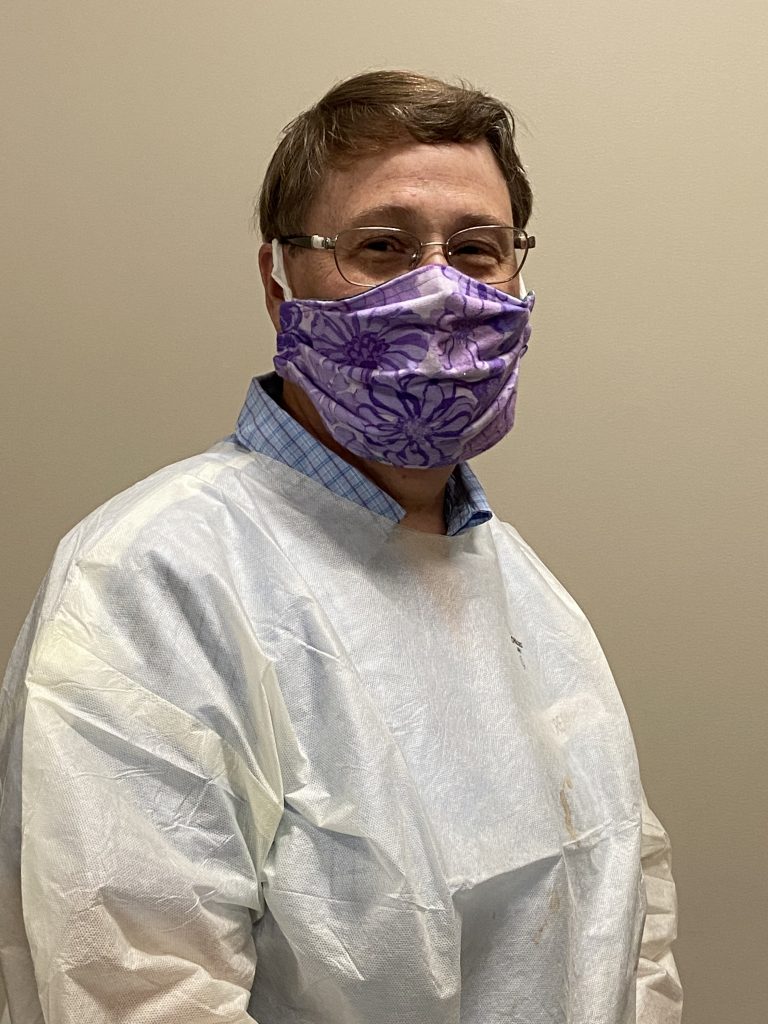 Ronnie has worked in healthcare for nearly 32 years, 12 of those as a CNA at SMH. She worked on Med/Surg and sometimes in ICU and now has changed roles a bit, currently working in patient safety – helping to prevent injuries.
She has always liked to help people and enjoys interacting with staff and patients. Over the years Ronnie has loved getting to know her patients and would to do anything she could to make their day better. "If they were craving something and weren't on a special diet, I might bring them something from home. Or if someone was down, I would go to the gift shop and get them a little something."
Ronnie says that sometimes patients would say they would like to pay me. I would ask them to smile and then say "paid in full" — my payment was their smile."
Looking back, one of her most memorable moments at SMH was when Ronnie had her first code, "She was a patient I had taken care of before. Helping assist with that code and getting her back was awesome!"
Another fond time at SMH was when Ronnie impersonated Elvis Presley for the hand hygiene talent contest.
Cris Sears – Emergency Department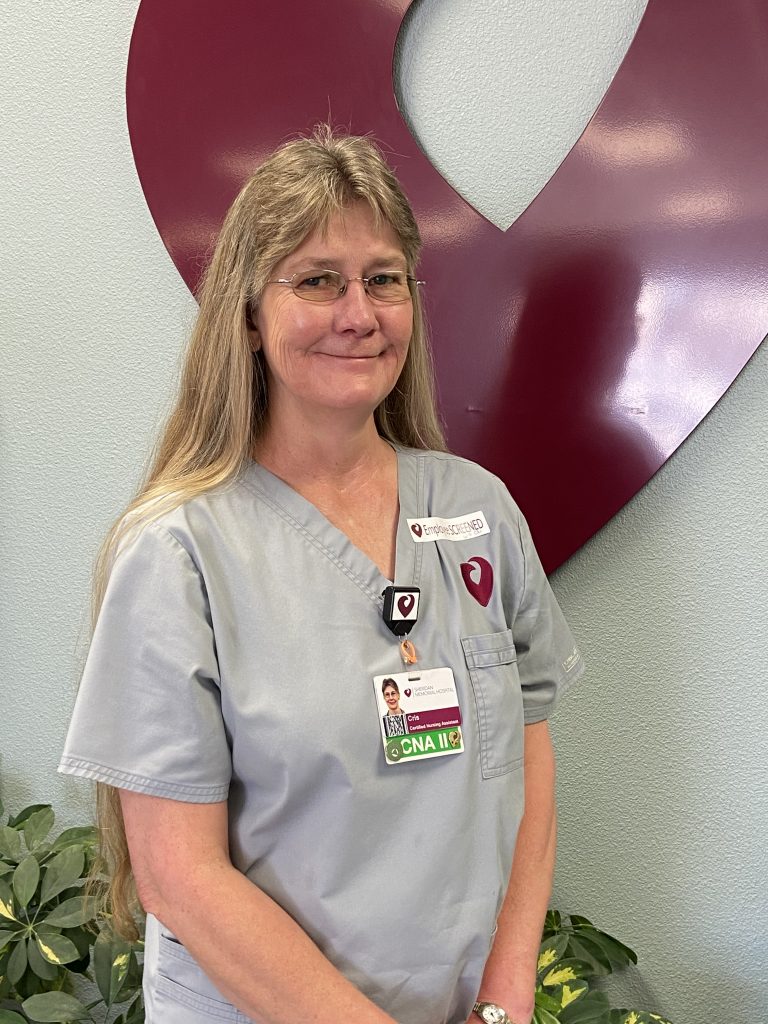 Cris has worked at SMH for nearly 35 years as a CNA and as a Unit Coordinator. She's worked in every department, but has spent most of her time in the Emergency Department.
"I love taking care of people – patient care. And the different things I've seen and the people I've met. I love it and wouldn't change one thing about it. I like the hands-on, taking care of people. Through the years I've met so many people and enjoy hearing their stories," Cris says.
Cris says that between the employees and the people she has taken care of, she can't even try to count the memorable moments at SMH. She recalls that when she started at SMH she was the young one – but that's changed now.
Sue Bohm – Women's Health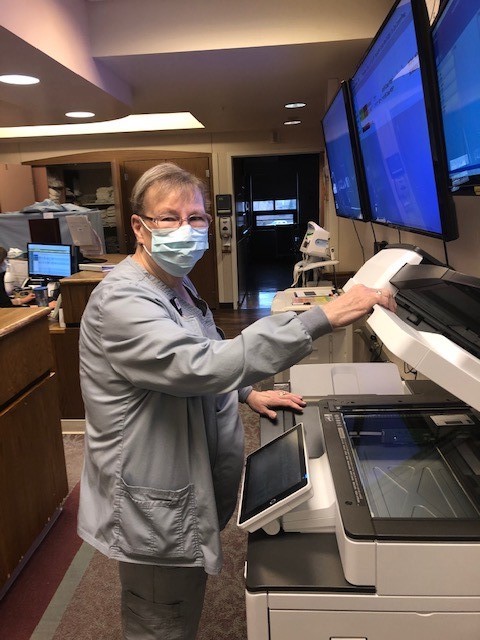 Sue says that SMH is her home – where she's worked as a CNA for 40 ½ years! But that wasn't the beginning of her healthcare career, she first worked at Eventide (now Sheridan Manor) back in 1976.
Even though Sue says she always swore she didn't want to work in healthcare — she says what brought her to the profession was her aunt, who is now 82 years old and still teaches CNAs the "old ways."
Sue says, "I just applied to Eventide and have been at it ever since. At SMH I have worked on Med/Surg when it was on 3rd floor, in Central Supply and then in Women's Health for the majority of the years." Sue plans to retire this summer.
Thinking back, Sue remembers a 5 year old patient who was in the hospital for quite some time. She had cancer and the staff would play with her and make her laugh so hard she would cry. They even got her a puppy and gave it to her just a few days before she passed away. That was back in the old building.
Sue feels that the people she works with are her family – she loves them and has fond memories of monthly birthday parties for staff.
Sandy Boll – Recovery Room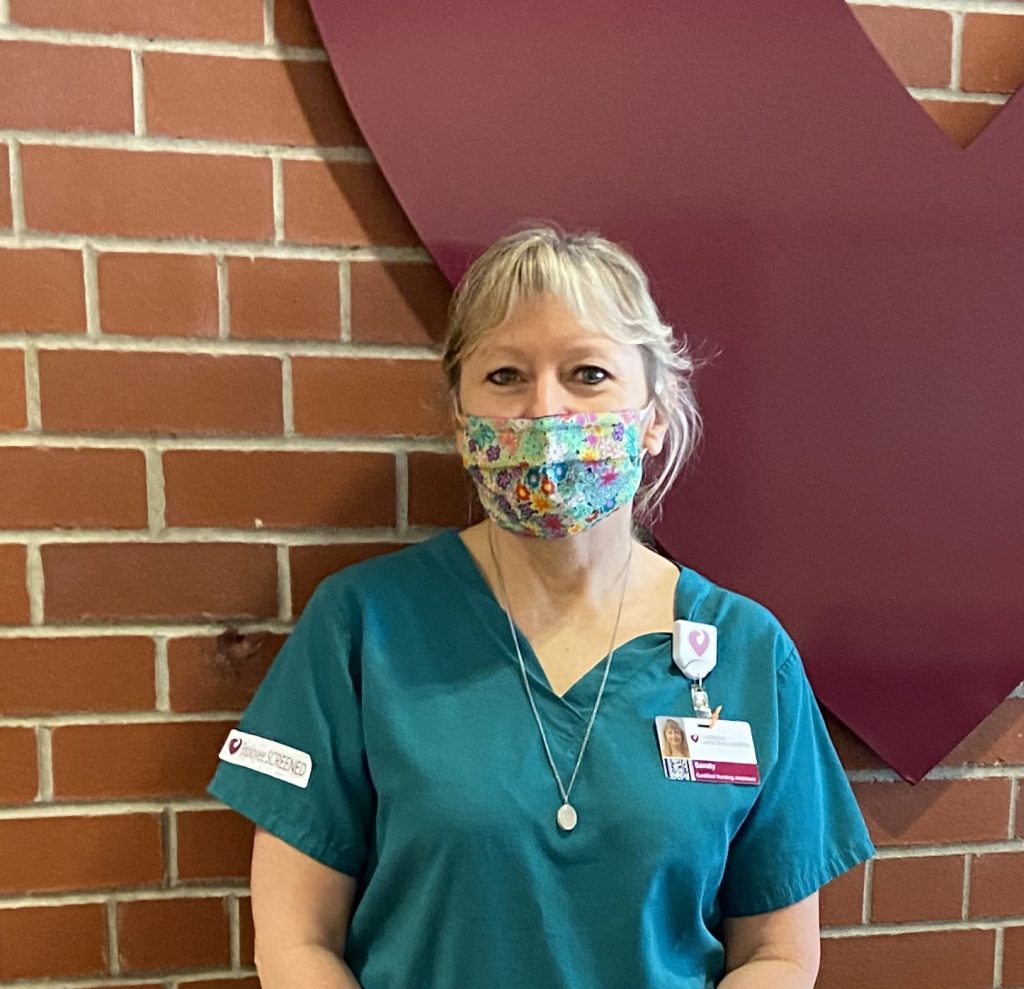 Sandy has been at SMH for over 18 years working as a CNA and a Unit Coordinator. She's been in many departments including Med/Surg, Emergency Department, ICU, Women's Health, Transitional Care and now in Outpatient Surgery. Her healthcare career didn't start at SMH though. Sandy worked in a nursing home in Nebraska for 10 years – starting at age 18. Then she worked as a CNA at RENEW for 5 years before coming to SMH.
She has many fond memories of SMH – like the first day of the EMR go-live and the first day of the new Emergency Department with two helicopters coming and going.
Sandy truly enjoys helping people even if they are going through rough times. "I like knowing I can make a difference, no matter how small, in the patients and family's lives."
"I absolutely love this hospital. I have the opportunity to get to know the wonderful people of our community and also to build relationships with the doctors and nurses here. I've enjoyed watching the growth and progress that the hospital has made. Providing the best care for our patients and community," Sandy says.