We can't celebrate National Volunteer Month without honoring the amazing woman who has volunteered at SMH for 30 years, Barb Sare. We visited with Barb to discuss her inspiring volunteer experience.
After retiring in 1990, Barb's volunteer experience began in the SMH Surgical Waiting room.
"The waiting room is where I started and still serve. When anything else comes up I'm more than happy to help. It has changed a lot over the years too, a tiny room has grown and changed, but the same core tasks remain," said Sare.
The most rewarding part of volunteering for Barb has been the people.
"I always have been pretty good with people and it's nice to be with families all the time. Sometimes nothing noteworthy happens and you don't talk to people much. Other days you're visiting all the time. I enjoy being around people and being there when/if they need you. Being in the public and doing a public service," said Sare.
Barb not only supports SMH in the Surgical Waiting Room, but in Foundation efforts and events held each year. Barb has participated in The Link every year since its inception and has yet to walk alone.
"I would walk alone if I had to because I enjoy the event so much, but I've never had to! With children & grandchildren all across the country, it's a special memory and fun tradition to get to walk alongside all of them at some point. Even my granddaughter living in Australia joined me one year," said Sare. "One of my great-granddaughters was born in April and by October she was participating in her first Link Event at 6 months old. This past year, all 4 generations came back together to share in the event, with her as a second grader."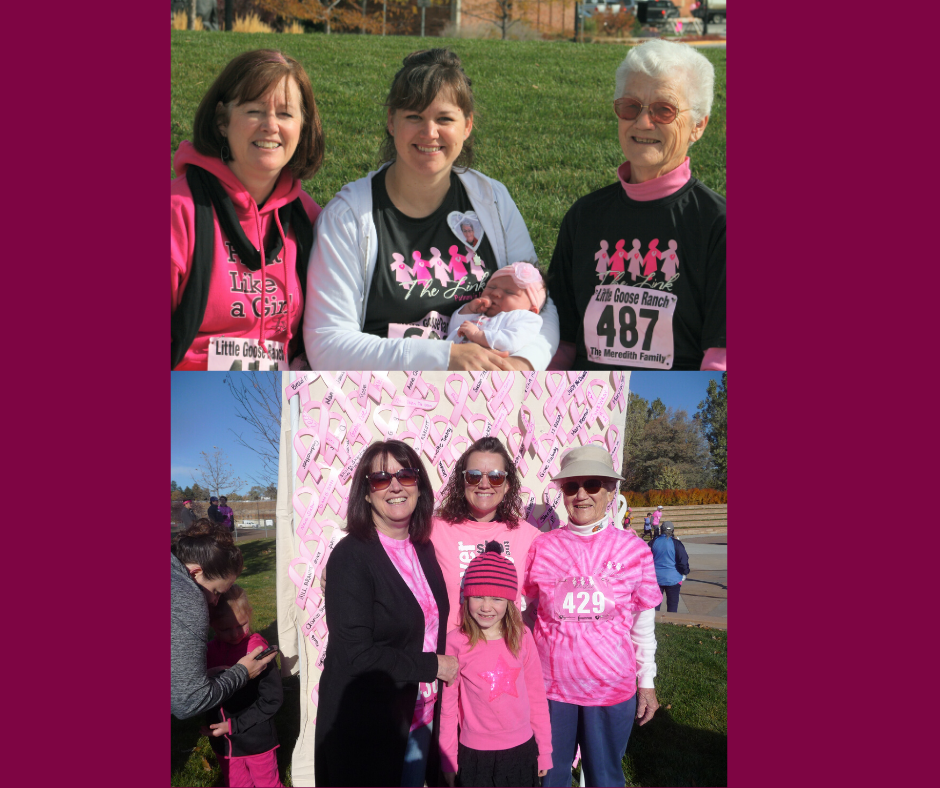 "Volunteers like Barb make Sheridan Memorial Hospital the organization it is today. She is engaged and passionate and comes back each shift with a smile and willingness to help wherever she can. Individuals that are dedicated to serving our mission with kindness and respect is what most organizations dream of in a volunteer. Barb is all of that and more," said SMH Volunteer Coordinator, Jasmine Slater.
Having just celebrated her 90th birthday last month, and 30 years of service to SMH, it is no secret why we seek advice from her on volunteering and living life to the fullest.
"If anything helps you as you age, I recommend keeping busy. It's good for my health and good for me to be around people and keep up on things."
Barb, Thank You for all you do to serve our community, patients, and staff at Sheridan Memorial Hospital. We are so lucky to be celebrating this year of milestones with you!