Conditions We Treat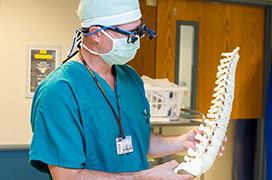 Sheridan Orthopedics has a highly skilled and respected team of orthopedic physicians. Through our partnership with them, we are able to provide a full range of non-surgical and minimally invasive surgical procedures for a variety of conditions affecting the foot, ankle, knee, hip, hand, arm, shoulder, and the spine. For a detailed list of conditions and treatments, please visit Sheridan Orthopedics.
When the damage to your joint is too great for other treatments, a total joint replacement might be necessary. We offer total joint replacement surgery for shoulders, knees and hips.
Joint Camp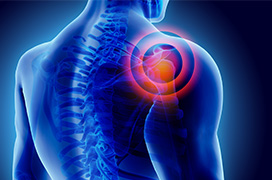 If you have been suffering from a bad knee, hips or shoulder, we know you want to return to an active, pain-free lifestyle as quickly as possible following your joint replacement surgery. Our Joint Camp will help you do just that. We start by helping you plan for your recovery before surgery. We give you the details of what to expect each step of the way so your recovery will go smoothly and be shorter. You will know exactly what to expect before, during and after your procedure so there will be no surprises. We want to be sure your questions are answered and your anxiety about surgery has been relieved.