Working Health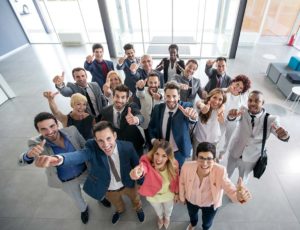 As an employer, you want your employees to be healthy and safe. Working Health is a program that we offer to employers to provide services in the areas of wellness and occupational health. It is designed to help you create and sustain a healthy workplace culture. We do this through educating, motivating and empowering participants to adopt and maintain healthy lifestyle behaviors.
Prevention & Wellness Resources For Employees
It has been proven that there is a direct correlation between healthcare costs and individual health risks. Accidents, illnesses, and sick days can definitely affect the efficiency of your company, employee morale, and your profits.
Implementing a workplace wellness program can have positive effects in all of these areas. Healthier employees are happier and more productive, and working at a place where they can participate in a wellness program can make them feel appreciated and motivated. A focus on exercise and healthy lifestyle habits not only reduces employee stress, but can have a huge impact on your healthcare costs.
Our Working Health wellness program has many options. You can choose the combination of services that is right for your company.
The standard services we can provide for your employees include:
Physical health assessment with customized personal summary reports
Wellness blood panel with individually mailed test results
Member access to online health education and tools
Aggregate group results (view a data summary to get an overall look at workplace health)
The basic wellness package physical health assessment includes the following tests/measurements to develop a baseline:
Blood pressure
Body fat
Flexibility and strength test
Height
Weight
Pulse oximetry
Cardio test (1 mile walk)
Waist/hip measurement
Individual health risk assessment questionnaire
The wellness blood panel tests the employee's Thyroid-Stimulating Hormone (TSH), Direct LDL Cholesterol and C-reactive protein and a Complete Blood Count (CBC). These tests screen for:
Cardiac (heart) risk
Inflammation
Kidney function
Pancreatic function
Gout
Iron
Liver function
Thyroid function
Health Coaching
This is another service we can offer to your employees.  A health coach will assist employees seeking the motivation and tools they need to achieve their physical and emotional health goals. The coach can provide individuals with the incentives that are needed to improve their careers and lives. By helping them identify the barriers that make it difficult to attain a healthier lifestyle, they will help them to refocus and make significant lifestyle changes.
Additional Prevention & Wellness Services
We offer additional screenings that can be priced on a per member basis and are recommended to improve health and prevent illness.
Hemoglobin A1c (for diabetic patients only)
Occult blood/colorectal screening (for ages 50+)
PSA (Prostate blood screening – for men ages 40+)
Vitamin D screening
Annual flu vaccination
Immunizations
Mammogram
Bone density scan
Baseline Electrocardiogram (EKG) with interpretation
For more information, contact:
Sandy Fuller, Wellness Manager
307.675.5846